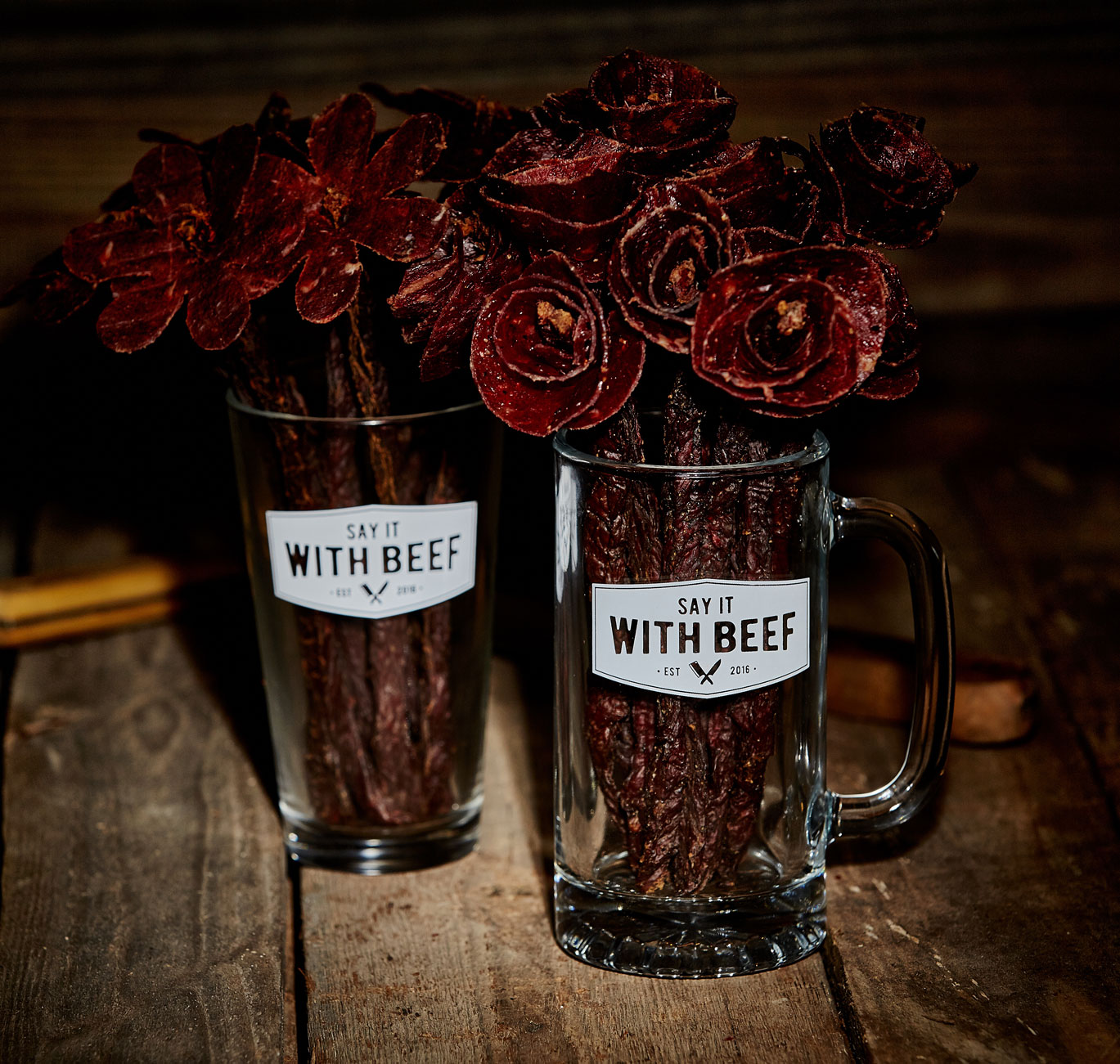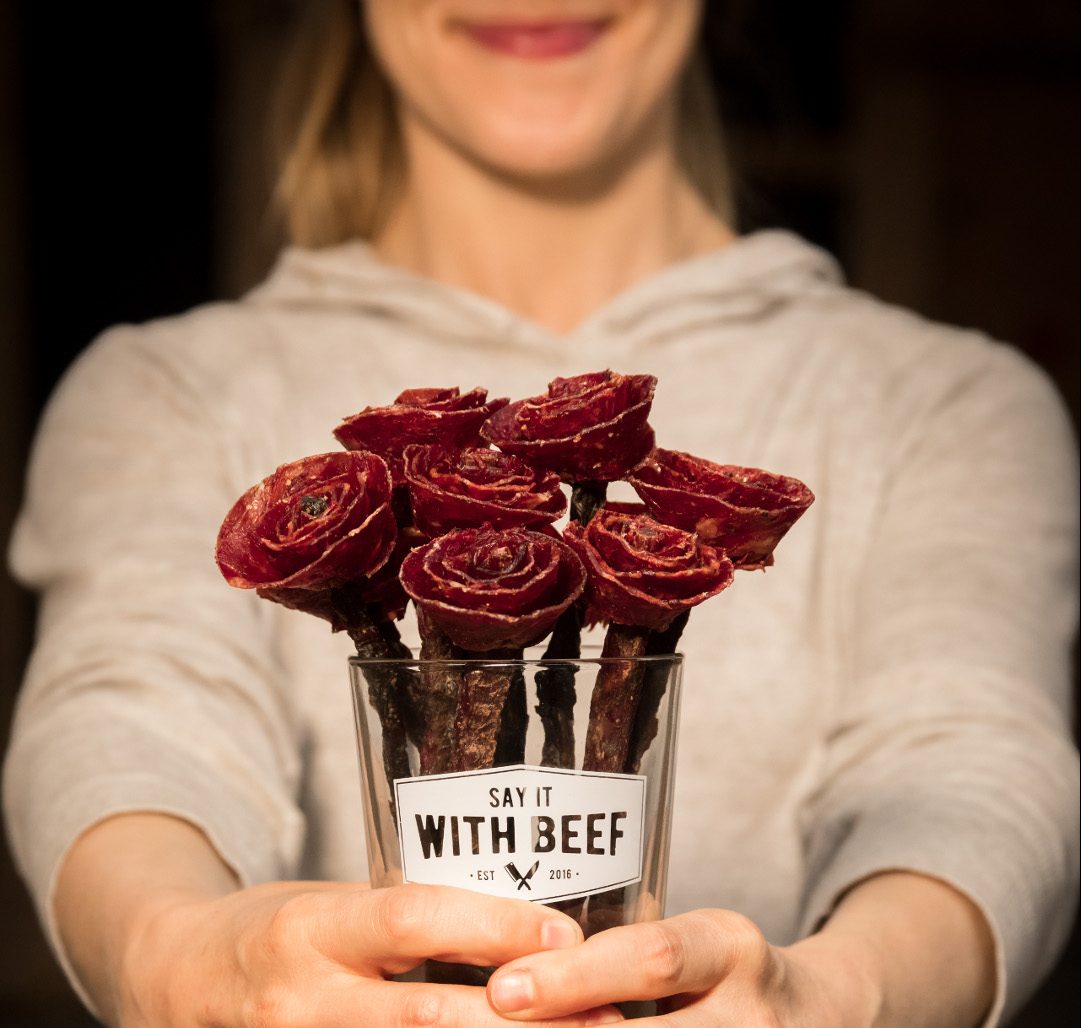 Flowers Are Lame.
Say It With Beef Instead.
Say It With Beef?
BEEF JERKY FLOWERS. You heard us – over a HALF POUND of them

. Whether it's an anniversary, a special occasion, a get-well-soon, or more of a slap on the back, a Broquet from Say It With Beef is the best way to say anything – period. Because, well, flowers made of delicious 100% beef jerky are just 100% better.
Join Our Mailing List For Discounts And Updates!